Teeth Whitening
Teeth whitening (or bleaching) is a non-invasive dental treatment that is a fast way to brighten your teeth and enhance the beauty of your smile. Boyse Dentistry in Mesa, AZ uses the KoR® Teeth Whitening System.
KoR is recognized as the world's most effective teeth whitening and bleaching system that is entirely permanent.
The KoR
Teeth Whitening System
The KoR Teeth Whitening System was invented by internationally renowned cosmetic dentist and teeth whitening expert Dr. Rod Kurthy. Boyse Dentistry and thousands of other dentists agree that KoR Teeth Whitening is the most effective whitening system on the market. The best part of KoR Teeth Whitening system is that results are typically achieved with little to no sensitivity.
Benefits of Teeth Whitening
KoR Teeth Whitening is entirely permanent.

Whitening has been clinically studied and is completely safe.

The KoR Teeth Whitening system works by restoring your teeth's ability to absorb oxygen. The oxygen from its whitening gel is absorbed deeply into the tooth, dissolving stain molecules.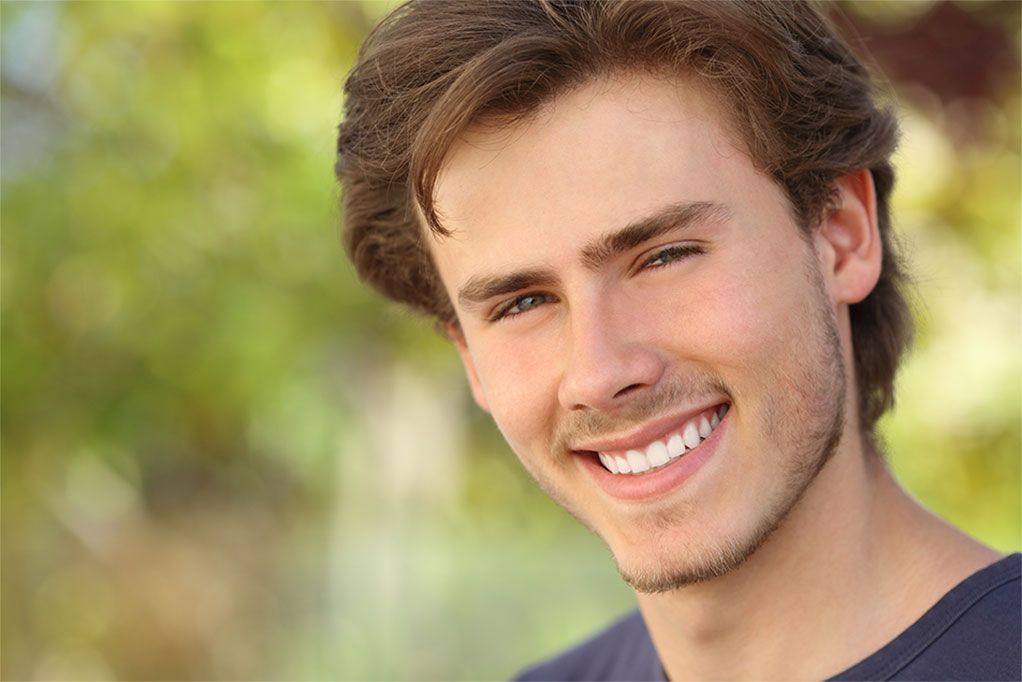 Teeth Whitening & Bleaching
Is there pain or discomfort?
In most cases, KoR Teeth Whitening produces little to no sensitivity. Most patients will have no discomfort from the teeth bleaching and testing shows that patients who do feel some sensitivity using KoR feel no more than 10% of the sensitivity they would feel from other whitening gels.
Will my teeth look too white and unnatural?
The great news is that real teeth can't look unnatural and they will look amazingly white. If you have seen people with extremely white fake looking teeth, they most likely have veneers or teeth with porcelain crowns. KoR Teeth Whitening will give you the ideal shade.
How will coffee, red wine or smoking affect your teeth after whitening?
With your easy at home maintenance, the stains from coffee or red wine will have no effect on the white color of your teeth.
How the KoR Whitening
System Works
Boyse Dentistry will make molds of your teeth that will be made to fabricate your own unique, comfortable KoR-Seal teeth whitening trays. The Boyse Dentistry team will help select which level of KoR Teeth Whitening is the proper fit for you. You will normally wear your KoR-Seal trays at home for two weeks while you sleep. Depending on your selection, you may also have one or two simple teeth whitening visits in our office.